In the past month my life has changed in the most unexpecting way… Let me start off with this – this post is not to attack you or your beliefs, it is not to try convert you or to make you feel bad. It is simply a post to explain where I am at in life and why I am doing what I am doing. I'd much rather just set an example that people can choose to follow or learn from if they'd like.  I really hope you read this post with an open mind…
About a month and a half ago my husband, completely out of the blue, turned full Vegan. It was the weirdest thing… I could not understand what would make the self-proclaimed Braaimaster who used to have meat in pretty much every single meal quit it just like that. To put it bluntly, Vegans and Vegetarians annoyed the crap out of me. I grew up on a farm that majorly produced export fruit and vegetables, but also sheep, cattle, goats, chickens and some wild buck. My dad would slaughter a sheep, cow or buck to consume and I never felt bad about it. It is just what you do.
Some of my arguments against Vegans and Vegetarians included:
You need meat in your diet for nutritional purposes.
 It is natural to eat meat and to crave it.
You need to eat meat for protein.
I only buy my meat/eggs/diary  from sustainable, humane, free range farms – so it is okay. I am not doing anything wrong.
I like meat.
Turns out I was very, very wrong… and it turns out that I spent years of my life being the biggest hypocrite. For years I have called myself an "animal-rights activist"… I have signed petitions, I boycotted brands that tested on animals, I held up posters and shared my absolute love for these creatures… and then I would go home and eat a steak. I really never thought I was doing anything wrong. Unfortunately, the bottom line is that you cannot claim to be anti-animal cruelty or an environmentalist if you continue to eat meat and other animal products.
After about two weeks of ignoring my husband's change to Veganism – I finally gave in and asked him what made him go through this drastic change. He showed me this video…
I cried for about an hour and had terrible nightmares that night – not because the video clip is gruesome or graphic (she warns you at the short bad part so that you can close your eyes if you want to), but because she was right. I could not argue with a single thing she said and it deeply resonated with me. It was one of those "once you see something, it can never be unseen" situations for me. I was forced to confront the fact that I had chosen to remain ignorant of these animals' nature because it was just easier that way. I vowed to give up meat products, I could not even look at meat without my stomach turning… Please watch the video, even if you have no intention of giving up meat – it is really interesting and very informative.
So, personally… my eyes were opened and I could not believe that I never saw what was right in front of me all along. I never realized that my behavior was irrational, and I did not see how destructive it was. I could not justify not eating my pet dog, but eating a cow – they are both intelligent beings with feelings. Why do we feel it is okay to eat sheep, fish, cows, pigs and goats – but not okay to eat cats, dogs, horses, lions, elephants, rhino, crocodiles, dolphins, sharks, whales, koalas, bears, etc? Before you want to answer with some sarky comment… take some time to really think about it. I ranked an animal's value based on how "human" it was. Now I don't judge other beings that way—every animal has its own intelligence and sensitivities. They're all lovely, worthwhile, and deserving of our respect.  These animals all have lives worth living… they are living, breathing, intellectual and emotional beings. Once the lens through which you see the world changes, nothing is ever the same again. There is no such thing as a sustainable, humanely or ethically killed animal.
So I swore off all meat products, but carried on eating dairy, fish and eggs – purely because I did not have the same emotional connection with fish and I did not see the issue around eating dairy and eggs… well, until Keri from We Are The Wild Flowers sent me another documentary to watch. I only got around to it a few nights ago… it blew my mind. It is so obvious, yet I have never thought about the world this way. Animal agriculture has an enormous ecological footprint. The greenhouse gas emissions of the meat industry are greater than every plane, train, car, lorry and boat – put together. Cattle ranching has been the biggest cause of deforestation in the Amazon, such that a few years ago nearly 80% of deforested areas in Brazil was used for pasture. ; 70 billion farmed animals are reared annually worldwide and more than 6 million animals are killed for food every hour. And 1,100 activists have been killed in land disputes in Brazil during protests. Sustainability is about using methods that can uphold current resources without depleting any of them… Currently, animal agriculture takes up more than a third of the world's surface. The greenhouse gas emissions from livestock and transport systems to support this industry is responsible for a whopping 51% of green house gas emissions, rising steadily and projected to increase to 80% by 2050 if we continued to eat as we are at present. The water used for animal agriculture at present ranges from 128 – 287 trillion litres annually. It takes approximately 10,000 litres to produce 500g of beef. Waste, pollution and other factors are all having a massive impact on our planet. Once again, I ask you to watch the documentary – it is incredible! I will happily e-mail you a link of COWSPIRACY: The Sustainability Secret – just ask or leave your e-mail address below and I will send it to you.
Most people care about animals and don't want to cause them harm, and yet it is impossible to eat animals without harming them. So carnism essentially teaches people how not to feel. It is clear that the primary defense of carnism is denial; if we deny there is a problem in the first place then we don't have to do anything about it. Denial is easily expressed through invisibility; the victims of the system are kept out of sight and therefore conveniently out of public consciousness. If a cow was slaughtered right in front of you – would you still enjoy your steak as much?
I feel good about my choice to be a Vegan, but I feel so sad about other people's reaction to it. My husband has received so much backlash from his friends – it was shocking to see how unsupportive they were and their unwillingness to even try understand. They were horrible, mocking him on social media, calling him arrogant… I could not believe that these people have been our friends for all these years. I on the otherhand, I have only received love and support from all but one of my friends – so I think I picked them well! You do not need to agree with someone, but you do need to respect their choices. It seems that if you want to quickly anger even the most reasonable person and make sure that he or she is no longer thinking rationally, start a conversation about eating meat.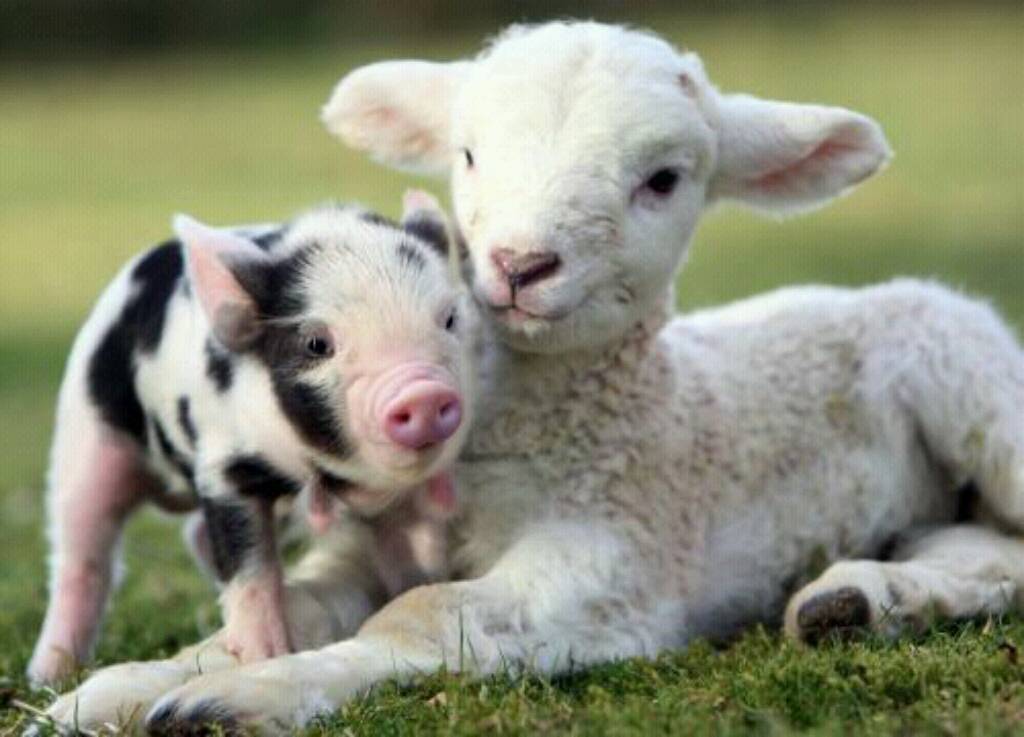 I don't understand this anger and hatred towards the Vegan community… most of the vegans I know are soft-spoken, loving, kind, compassionate and committed to living a life that is kind to all beings and to the planet. It's a powerful and simple sentiment imbued with only good intentions. Why do you need to attack it?
Almost everyone who learns about the unspeakable cruelty perpetuated against animals on our behalf often experiences denial, then anger. But what most don't realize – and can't until you go through this experience yourself – is that what comes next is beyond what anyone could have prepared you for. The sense of freedom, of empowerment, of joy that comes with knowing that you are no longer part of that violence is indescribable.
Unless you show ANY willingness to be open to the idea of veganism, you're just wasting your time and ours. Turn your eyes away from the pain and suffering and move on
What This Means For The Blog…
I will continue to ban any animal-tested products from this website, my restaurant reviews will be from a Vegan standpoint and all the recipes I share will be Vegan.
I will not force Veganism down your throat, like I said –  I'd much rather just set an example that people can choose to follow or learn from if they'd like.
. Everything else on Caffeine and Fairydust will stay as is – except, I will hopefully be posting more frequently in the New Year and we are also getting a kick ass new look!